About
iCloneRevolution.com was established by professional digital freelancer M.D. McCallum (WarLord) to address the bulk of email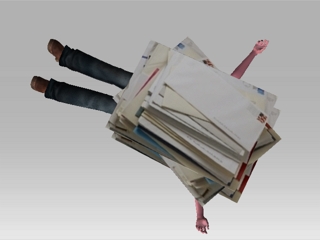 received concerning iClone and machinima in general. Due to the volume of email it has been impossible to answer each one with the time needed to convey the actual techniques so frequently asked concerning this great tool and the genre in general. This site will showcase techniques for scenes, layouts, camera positioning and other aspects of animated filmmaking.
M.D. McCallum is an international award winning freelance graphics artist, web designer and 3D artist. His background predates modern personal computers that are capable of producing previously unimaginable art and animation not only by the professional digital artists or highly skilled users but more importantly... the average home user. From the days of very expensive Silicon Graphics workstations to today's powerful home PCs M.D. McCallum has witnessed the personal computer and digital art revolution that empowers and enables anyone, with the vision and the time, to create wonderful animations.
It was the original intention of this site to provide tutorials and tips on basic usage and a few advanced tips and techniques. This however is better done by James Martin over at http://iclonecertifiedtraining.wordpress.com/ James is one of the best, if not the best, iClone animators around and shares a wealth of information. It will be the focus of this website to present advanced techniques for improving your iClone animations.
An early adopter of iClone and a Certified Content Developer for Reallusion M.D. has been fortunate enough to meet and learn from many talented individuals. Special thanks to the talented actor and animator Ricky Grove, for introducing M.D. to the world of machinima that closely mirrors the professional work he had done the past several years.
You will not find the perfect animation on this site nor will we tell you how to create one as we are still in search of that for our own use. We will however share techniqes and answer questions as time allows. Thank you for visiting and please contact us with links to your work and techniques so we can all become an integral part of the iClone Revolution!